home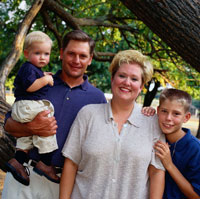 ATTENTION:


Starting July 1, 2022, the Out of Province/Canada Emergency Medical Travel Coverage, provided under the Extended Health Benefit, has changed insurance carriers.

Manulife is the new carrier and claims assistance is provided by Global Excel.

The new policy number is: DAT00013348

IF YOU HAVE AN EMERGENCY, YOU MUST CALL GLOBAL EXCEL IMMEDIATELY BEFORE SEEKING TREATMENT.

THEY ARE AVAILABLE 24 HOURS A DAY, 7 DAYS A WEEK AND CAN BE CONTACTED BY CALLING:

From Canada and the United States, call TOLL FREE 1-833-685-2790
From anywhere else in the world, call COLLECT + 519-735-9448

Please contact the Plan Administrator for new wallet cards and a new Schedule of Benefits.



---




About the Millworkers Health & Welfare Plan (Unifor) Fund




What is Unifor?



Unifor is Canada's largest Private Sector Union, representing more than 310,000 members across Canada, working in every major sector of the Canadian economy.

Unifor was officially formed on August 31, 2013 through a merger of the Canadian Auto Workers Union (CAW) and the Communications Energy and Paperworkers Union (CEP).

In accordance with the Collective Agreements between the Unifor (Local 470, Local 7575 and 3000CA) and the Employers (JVD Mill Services Inc., Innovator Industrial Services and IYINISIW Management Inc.), a Group Insurance Plan and a Pension Plan have been arranged by the Board of Trustees and administered by D.A. Townley.

This web site is designed to provide fast and easy access to information for eligible Members of the Millworkers Health & Welfare Plan (Unifor) Fund. The site provides the ability to:



Access online versions of the Group Insurance Plan booklet
Print out all necessary Health & Welfare forms. (You must have Adobe Acrobat Reader installed on your computer, as all forms are posted in PDF format.)
View frequently asked questions (FAQs) regarding your Plans.
Find contact information to have any additional questions answered.

Click on a tab above to go directly to information on your Plan.

Note: This web site provides details of Benefit Plans, but is not a legal document. In the event of any conflict between the contents of this web site and the actual Plans and contracts or regulations, the provisions outlined in those documents apply.